Centre scolaire de la Rive-Sud has launched their Green Team!
Back to stories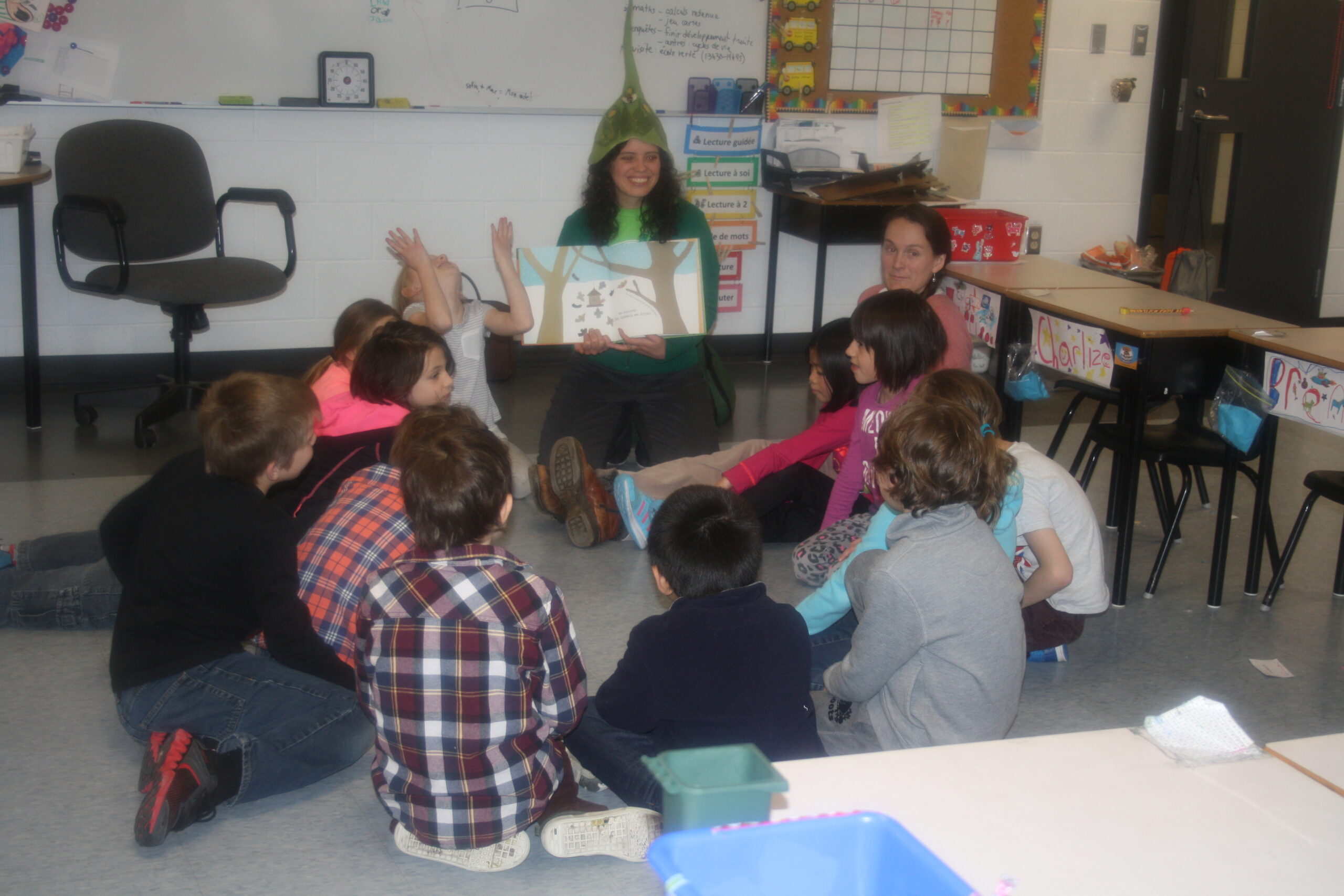 Engagement Officer Josée-Ann Cloutier had a wonderful visit with the Grade 2 class at Centre scolaire de la Rive-Sud where they were growing fish in a tank in the classroom. The fish will be released into the river when they are grown. This is very important because the fish population in the river is in decline. The class was also growing tomato plants in addition to harvesting fish. During the visit Josée read 10 Things I Can Do to Help My World by Melanie Walsh. The students really loved to think about how they can help their environments. They even sand a short song about saving energy.
After the visit with the Grade 2s, Josée met with the club jeunes en action to discuss what the club would like to do to help the earth. The club is comprised of Grade 7 students who will step into a leadership role for the younger students to start thinking and acting green and get a Green Team started up! The Grade 7 students expressed a strong interest in promoting litterless lunches as a first activity to focus on. 
Finally, Grades 4 through 7 students gathered together in the cafeteria for a presentation on Green Schools. The presentation talked about why student involvement is important for the Earth, and how the students can get involved. After the presentation more than half the students signed up to be part of the schools Green Team led by the Grade 7 students in the jeunes en action club. 
Way to go Centre scolaire de la Rive-Sud !