Congratulating our first ever Green Hero, Alana Williams!
Back to news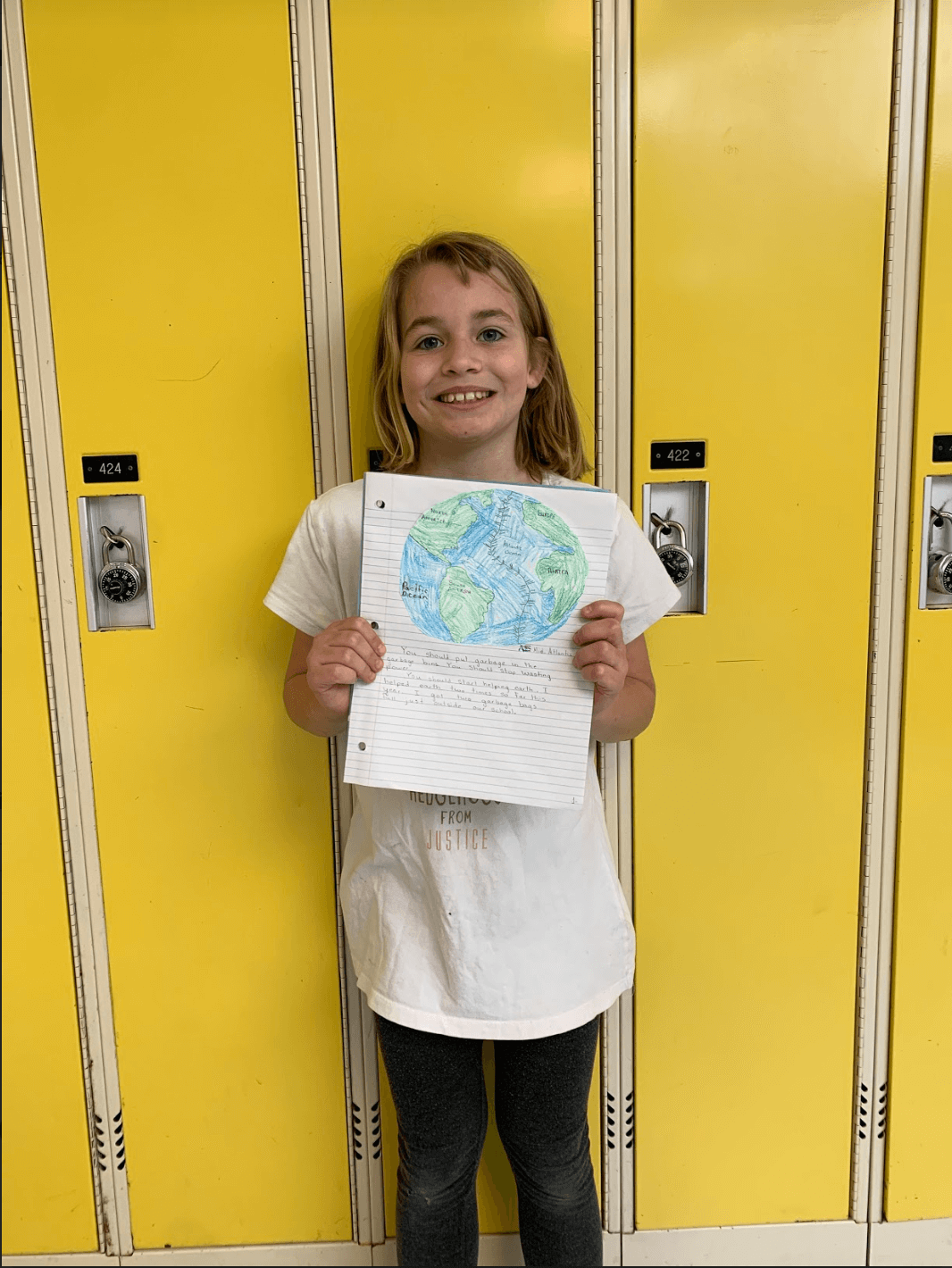 Green Schools would like to congratulate and acknowledge our first ever Green Hero, Alana Williams!
This amazing young lady loves the earth and tries to take care of it, while encouraging others to take care of it as well. Alana's grade 5 teacher at Saint Andrew Junior School, Ms. Emily Ives reached out to tell us all about this special lady and why she is a Green Hero.
"Alana is VERY passionate about the environment and taking care of the planet. One morning when she was out for a walk at school, she noticed a lot of litter around the property. She went to the office and asked for gloves and garbage bags so she could pick up the litter. In an effort to remind students not to litter, she thought up a message that was read over the morning announcements. With her TA's support, she has been making a book about how she cares for the environment and how her peers can help. She has been presenting the pages of her book to her classmates and has started an engaging conversation in our classroom. She has requested to plant flowers/trees on the school property in the spring and is constantly thinking of what else she can do to help protect the planet."
The Green Schools team is very proud of Alana and we hope to one day read the book she is working on! Everything she is doing can be linked back to energy efficiency as well.
For the next week we will be showcasing all the amazing work Alana has been accomplishing in and around her community.